2020 has been a year like no other for technology. The pandemic accelerated the development, adoption and attitudes to technology on a global scale. Some economies have seen more digital transformation over a matter of months than they had in years. Jamie Watts, Commercial Director at Amplifi Solutions takes a look back at some of the technology advances that changed 2020.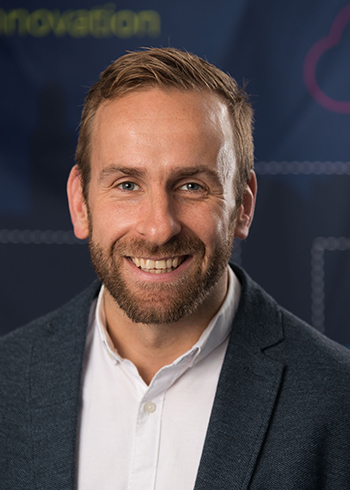 Digital Transformation
It was the year of digital transformation, as businesses' adoption of technology allowed many of us to work remotely, communicate effectively and socially distance.
In March, many agile companies quickly embraced app-based home working technologies to keep their ecosystems connected and productive, such as Zoom, which reported a 30-fold jump in their software use.
Both B2C and B2B companies accelerated their e-commerce plans as more customers began to stay at home and shop online. As a result, in May internet sales reached a record-breaking 32.8% of total retail sales, according to the Office of National Statistics (ONS).
Supermarkets also upgraded their digital offerings, with Sainsbury's rolling out the SmartShop mobile app, which allowed customers to shop and pay in-store without going to the till. The app is now responsible for nearly 50% of sales in some stores.
Even the healthcare sector has had a dramatic turnaround. Nearly 80% of clinicians in a Deloitte report stated that their organisations had increased their adoption of digital technologies during lockdown. To protect patients, the NHS added new telehealth services including the fast-tracked development of the NHS app's online consultation feature, for practices using eConsult.
FinTech
Financial technologies used to transform a traditional financial task have exploded this year.
2020 has seen increased use of contactless payment methods, thanks to the new £45 limit and increased hygiene concerns. In April, cash withdrawals reduced by 60% according to Link. Instead, digital wallets like GooglePay, ApplePay and contactless card payments increased, with Mastercard reporting that 66% of their UK payments were now contactless.
Online payments have also soared as more people are buying their groceries online and shopping at virtual superstores like Amazon, rather than the high street. This shift in behaviour gave PayPal a 30% year-on-year increase in payments in the early stages of the pandemic.
Attitudes are also changing towards cryptocurrencies, which are digital or virtual currencies. The best known, Bitcoin, has seen its stock prices reportedly quadrupled since March. Now with Facebook preparing to launch its own cryptocurrency, Libra, the world of currency could be set for a significant shakeup in 2021.
Disruptive Technology
This year many AI startups experienced increased demand, particularly from the healthcare industry, according to Beauhurst. The Government, meanwhile, utilised AI cameras in London to monitor social distancing.
IoT also experienced growth within the healthcare sector, allowing for remote diagnosis, treatments, and monitoring of patients through telemedicine. While many sectors will report losses this year, BusinessWire predicts the worldwide IoT industry will have an Annual Compound Growth Rate of 31.4%.
To accompany the mass increase in adoption of any digital technology, there is also an increased cybersecurity risk. Within the last year banks, businesses and healthcare services have all seen a spike in attacks. The increased demand for protection has resulted in Cybersecurity becoming one of the UK's fastest growing start-up sectors during the pandemic.
Covid-19 Technology
It is hard to talk about the technology advances in 2020 without mentioning the ones created specifically to help in the fight against Covid-19, like the track and trace apps, sanitising tunnels in hotels and shops, handsfree door handles and of course the potential Nobel Prize award-winning Covid-19 vaccines.
Adoption and growth of many of these technologies are predicted to continue into 2021 and beyond, with the hope that those created specifically for Covid-19 will only be needed in the short term.