Ecoglass's Gaby Mendham and Amplifi Solutions partnership has been a clear success
Gaby Mendham, Director of Ecoglass and Glass & Glazing Federation board member, talks about her recent partnership with Amplifi Solutions, a leading R&D tax credit specialist.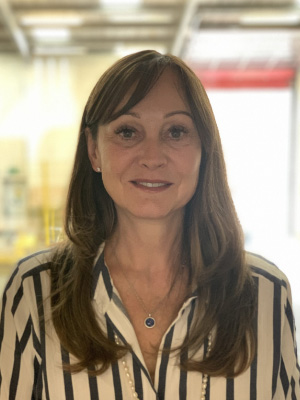 As Ecoglass's joint Managing Director, I lead our business strategy and work with a range of customers across the UK. We are a Norwich based insulating glass manufacturer, toughened and laminated glass processor.  Established in 1947, with over 70 years of experience, we've seen the countless benefits that innovation can bring to the glass industry. Research and development is part and parcel of our business model and investing in state-of-the-art machinery means we can utilize the latest glass technology to bring our customers the very best quality products.
All this innovation has meant that we've been able to partner with Amplifi Solutions to secure a successful R&D tax credit claim.
As a member of the Glass & Glazing Federation, we heard about Amplifi Solutions through the association. They were extremely straightforward to work with, including their Managing Partners Chris and Jeff – who we worked with directly. R&D tax credits can seem like a bit of a red-tape minefield at first, but Amplifi Solutions really broke it down for us. It was an incredibly smooth process that was completed to our tight deadline.
We ran two recent innovative projects that made up our R&D claim. In one instance, we set out to improve the flexibility and responsiveness of how our existing software system by Clear Thinking – created and communicated information within Ecoglass. We explored new customisable tools and created bespoke connections back to our existing software, which has enabled us to have truly in-depth vision and excellent control throughout all the manufacturing processes.
As part of a separate project, it's very important to our ethos that we lead innovation. With ever-improving U-values and finer glass coatings to radically improve energy efficiency, we are creating bespoke online inspection to ensure we can immediately locate unacceptable defects quickly, which are flagged up by our Viprotron scanning system, prior to unit assembly.