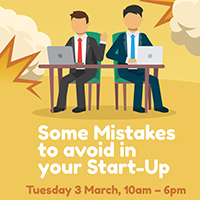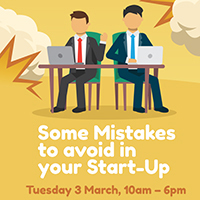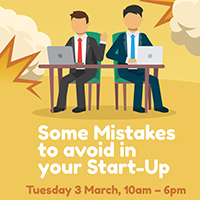 Andrew Kirke, a Director in the Contracts and Technology team at Tughans, Andrew Smythe from Amplifi Solutions and Aidan Malone of Malone Accounting will be presenting on some pitfalls to avoid from a legal, tax and accounting perspective in an early-stage start-up.
The presentation will focus on key areas like IP, potential R&D tax credits, contracts, and incorporating your company, as well as any other random questions that happen to get thrown at us on the day.
After the presentation, we're putting a slightly different, professional service, twist on the hackathon concept by giving up our time to come together to help you solve your tax, accounting or legal problems – free of charge.
If you want to book in for a slot to chat anything through, we are running a formal clinic from 11:00 to 13:30 (with tax, R&D and legal slots), and will generally be available at the Baths (in the hotdesking section in the East Wing) to chat through any issues you're having after that
Why Come?
To get a steer on the key things to avoid before your start-up goes global! And there will be free breakfast from 10am which is always a plus!
If you're keen on popping in, or on taking one of the slots, please drop an email to brenda.davidson@tughans.com indicating who you'd like to speak to, and if you're planning on attending the talk.